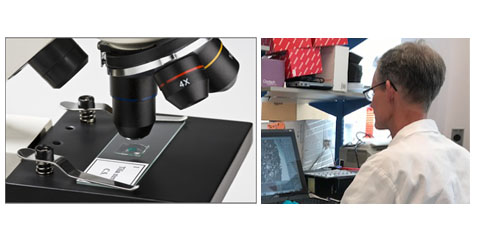 histopathological interpretation and description under microscopy
General experimental pathology, reporting and description
Review FISH, IHC/IF and histochemistry slides.
Histo/pathological description for publication
Frequently Asked Questions (FAQ)
FAQ 1. What kind of samples or material should I prepare for slide review?
VitroVivo acceptes wet tissue, frozen samples, FFPE blocks, OCT blocks, unstained slides, stained slides for histology and pathology review or microscopic description. We also accept high quality whole slide microscope images. If necessary, we can perform the rest of the experiment for histopathology review.
FAQ 2. Do you review animal slides or human tissue slides?
Our pathologists review both human and animal tissue slides.